L'ENTREPRISE
Rental, Sales and Management
IMMO CALA MARQUESA works offering its real state services (Rental, Sales and Management) in the popular area of the Costa Brava called "Baix Empordà". With more than 27 years experience and the acknowledgement of our clients, our career bases on trustfullness and the comittment of quality of our service.

We manage with the products of our clients as if they were ours.

We offer you professional service with regards to the rental, sale or management of your apartment/house located in the area of Palafrugell (Calella, Llafranc, Tamariu, etc) and Begur (Sa Riera, Sa Tuna, etc).

Within our sales catalogue you can find houses and apartments at easy beach reach and also "masias" and houses in the interior of the Empordà area, modern or rustic, style properties, simple or more comfortable.


Use the search options to help you find what you're looking for.

Please contact us to help solve your questions.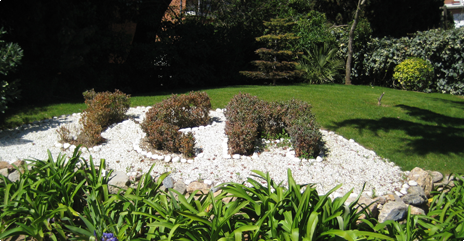 THE HISTORY
IMMO CALA MARQUESA, is the actual name of the former Finques Cala Marquesa S.L., created in the eightees by three partners with the goal to offer real estate services.

The first real state was opened in Palafrugell in 1990 (c/Cavallers nº32), being its central activity the sale of properties.

In September 1997 the office in Palafrugell was closed and we centralised and enhanced our activities in our office in Calella, wich we opened on the 29/12/95 acquiring the company Finquesol.

Following ist expansion plan IMMO CALA MARQUESA acquired in October 2004 the company Alquiventa in Begur, opened on the 1/1/05 as Finques Cala Marquesa.

From the 1st January onwards, Finques Cala Marquesa changes its name into IMMO CALA MARQUESA.
The team
Since its creation until today, IMMO CALA MARQUESA offers your best service thanks to the philosophy of our shift, our experience, professionalism, seriousity and over all the trust laid on by our clients. Anyone of our shift will gratefully attend your demands, searching the best option for your request.
Xavier Gómez Meier

Dominika

Dolors

Saida

Alquileres y contabilidad

Mar

Responsible Lettings Begur

Anna

Responsable lettings Calella

Imma

Architect and locations

Sandra

Responsible sociales media and publicity

Xavier Gómez Meier.

Dominika .

Dolors .

Saida . Alquileres y contabilidad

Mar. Responsible Lettings Begur

Anna . Responsable lettings Calella

Imma . Architect and locations

Sandra . Responsible sociales media and publicity
OFFICE OF BEGUR

Plaça Forgas 13 , 17255 Begur

Tel. 0034 972 622 348

OFFICE OF CALELLA

Av. Joan Pericot, 36, 17210 Calella de Palafrugell

Tel. 0034 972 615 227